KA
S

URI
A WONDROUS WEAVE
THEN..... NOW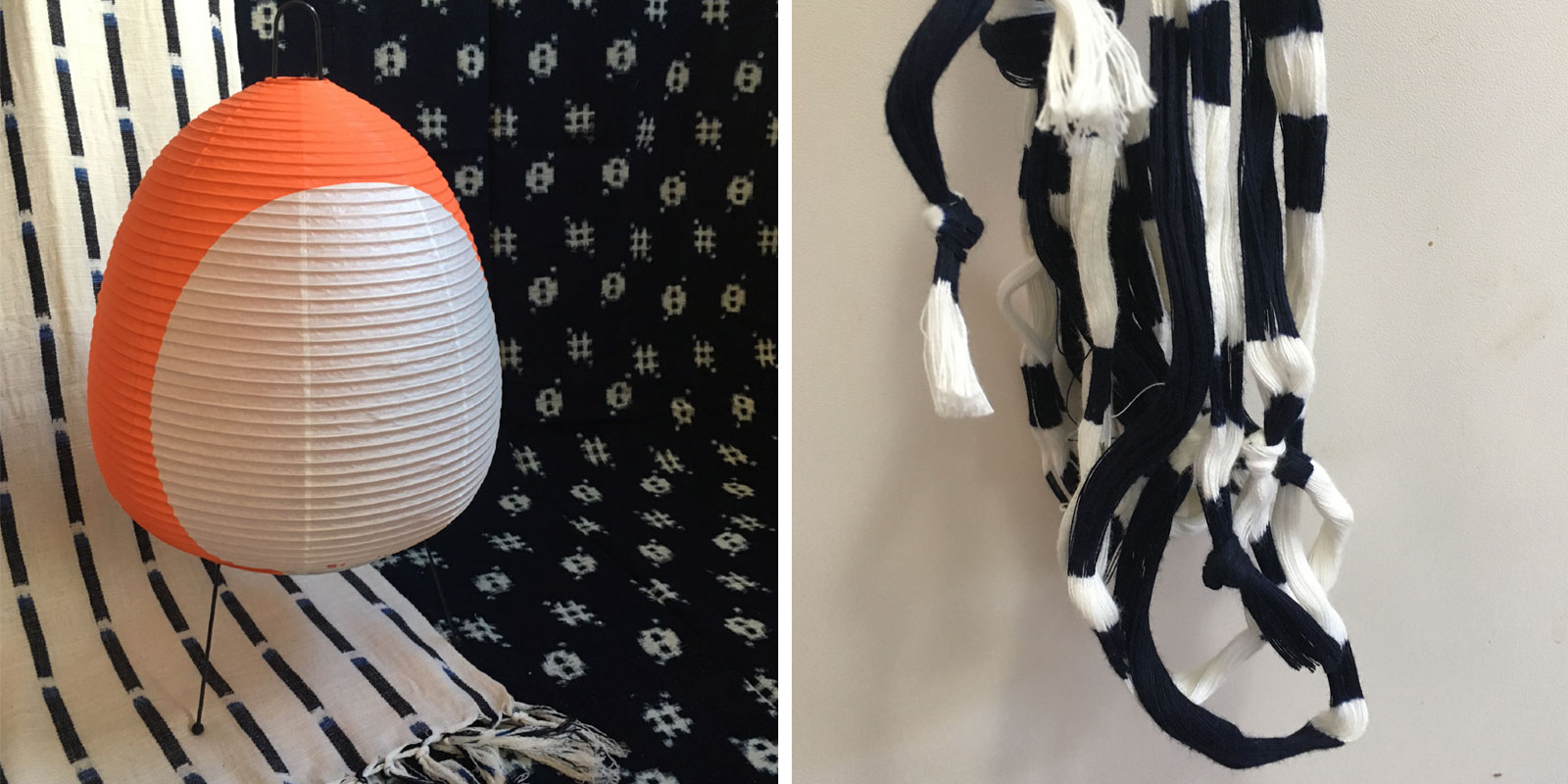 Mingei Australia invites you to an exhibition of:
Beautiful cloths, lighting & furnishing
Mary Taguchi
Exhibition opens 2pm Saturday 2 September 
at Altenburg & Co, Braidwood NSW
Exhibition continues until 9 October, 2017
Altenburg & Co
104 Wallace St Braidwood NSW, 02 48422545
10 - 4pm Friday to Sunday
Drawing from Mary's textile collection of historical Japanese cottons, some pieces will be specially available as part of an upcoming exhibition at Altenburg and Co in Braidwood NSW.
This exhibition will be showing both old and new indigo dyed woven kasuri.
"I never cease to admire the incredible work involved in the making of this wondrous weave. The old cloths tell the story of villagers who tie and dye threads into intricate patterns before weaving the cloths needed for life, as clothing, as bedding. The new cloths are all from my contact with a present day Japanese pedlar, and form the seating on old dining chairs found in an Australian country town."
Coupled with the superb sculptured paper lighting of the remarkable Isamu Noguchi (1904-1988), the exhibition will be a joy for anyone with interests in indigo, cotton and paper and the timeless crafts of humble people.